Is Anxiety Negatively Impacting You?
Anxiety can be a healthy and normal part of life that can powerfully motivate you toward solutions and being your best self. 
Take this short anxiety quiz to discover the impact anxiety is having on your life.
Simply keep track of how many questions you say YES to and tally them up at the end.
Do You…
1. Struggle with boredom or feeling stuck in important areas of your life?
2. Doubt your capabilities or feel like an imposter?
3. Have difficulty falling or staying asleep because of obsessive worrying?
4. Have nightmares or stress dreams that linger into your day?
5. Struggle with procrastination?
6. Feel particularly sensitive to the emotions of people around you?
7. Feel guilty, or apologize regularly?
8. Do things that are inconsistent with your goals or confusing to you?
9. Use anxiety-based language (ie, I'm concerned that… I'm afraid that.. I'm worried about…It's probably safest to…)?
10. Feel edgy or irritable?
11. Have difficulty relaxing?
12. Feel the weight of the future heavy on your mind?
13. Have difficulty saying no?
14. Struggle with perfectionism?
15. Engage regular habits to calm yourself? (alcohol, comfort food, gaming, sex, drugs)?
16. Feel so mentally overloaded it's hard to think clearly?
17. Actively avoid situations that will be uncomfortable and scary?
18. Overreact to situations in unpredictable and confusing ways?
19. Have a hard time being vulnerable or allowing people to get close to you?
20. Believe anxiety happens to you and can't be easily controlled?
Look back over your YES answers. These answers give you a window into the areas in which anxiety may be negatively impacting your life. The more questions you answered "Yes", the more likely anxiety is negatively affecting your life.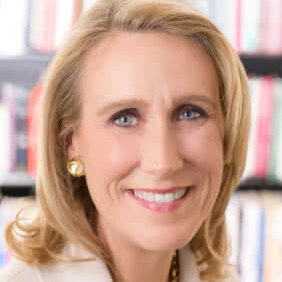 "Hi, I'm Dr. Alicia Clark, and now that you know how much anxiety is negatively affecting your life, I would like to give you some tips on how to take control, starting right now."
If you could set up a space below where I could add four headlines, maybe some pictures/graphics like she has (I have some), that would be great. I need to decide what this copy will be - what my 3 - 4 headlines will be and what I want to say. Don't have that ready yet.
Making Anxiety Work For You Starts With Taking Control