Finding Joy During The Holidays: Focus on Feelings Not Facts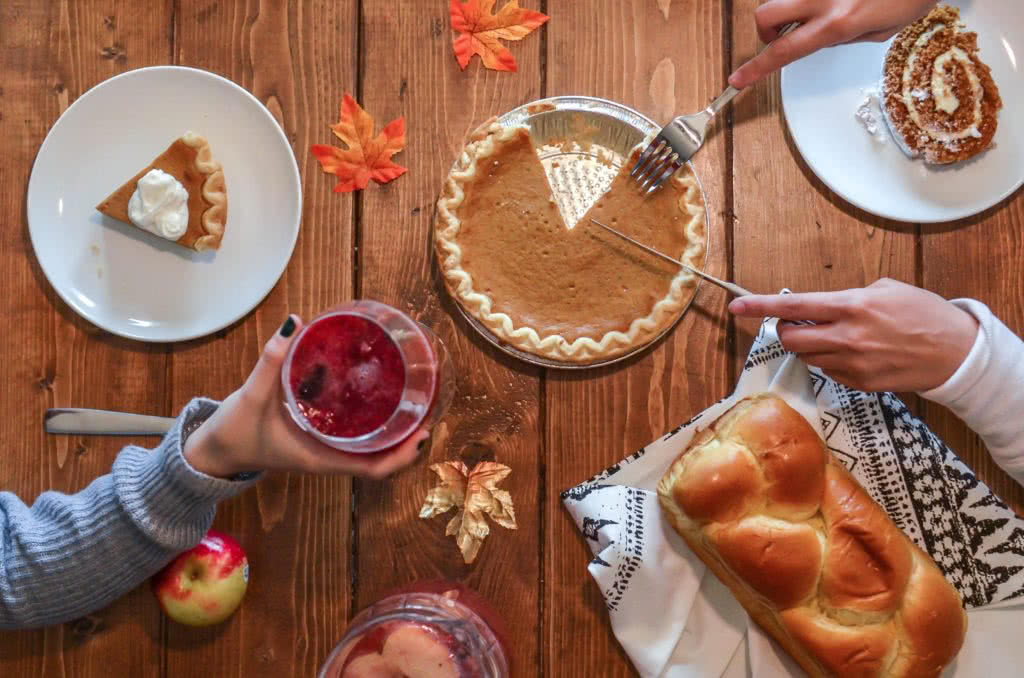 Planning for holidays can be challenging at the best of times, and finding joy during the holidays with COVID-19 restrictions can leave even the jolliest of us feeling overwhelmed fearing boredom, loneliness, and the unknown about how to make holidays feel like holidays. We don't know how to plan for good times when the setup isn't good. 
This worry has come to the fore for winter holidays, when the option of social distancing outdoors is much less likely. It's cold out there – in more ways than one.
So the question is: How can we manage holidays during COVID-19 in a way that satisfies everyone's safety perceptions?
They key: Focus on attendees' feelings, rather than argue about safety studies or the lack thereof. Feelings, not facts. After all, this is family time we're talking about, where feelings are paramount (insert wink emoji, right?).
Here is a strategy for finding joy during the holidays by focusing on family members' feelings.
Step 1: Make the Covid Holiday Plan
Go with LCD

(lowest common denominator). The most effective way for everyone to

feel

safe is to go with the person who's most anxious about safety. Others might not agree with them on the facts, so remember: feelings, not facts.

Make sure everyone's on the same page.

Before embarking upon the holiday meetup, get everyone on board with LCD decision making. Use a family email list, or a family WhatsApp group, to inform everyone about what to expect for Covid parameters.

Be creative.

Think:

What are compromises that will minimize the risk for the LCD?



Stick with your decision.

You only have to live with it during this short holiday time period.

Harness anxiety as your measure for stability.

Severe anxiety can show up as envy (

link to earlier piece

) and even anger

(link to earlier piece)

, especially as people feel confined by their own options. If your decision promotes anxiety, you aren't comfortable and may need to rethink. If you're not getting too anxious, it's a good sign you're feeling stable in your planning.
Step 2: Settle Into Your Plan and Create NEW Joy
Decorate early

and make the MOST of your time at home –

science suggests

those of us who decorate are happier. 

Don't give up on your favorite traditions

. Whether it's home crafts like stringing popcorn or creating clove-infused oranges, or nostalgically tuning in to watch all your favorite holiday classics, this year presents time to do more at home together – in person or virtually.  (And if you don't have any traditions, start now – here's a great

list of holiday traditions.




 
Step 3: Mind your mind… 
Keep focused on what's amazing.

 Appreciate the little things, notice the positive – these trite phrases are trite because they are really, really helpful. One way to focus on appreciation and positivity is to create a

gratitude journal

for 5-10 different things every day you notice or enjoy. 

Ask not what your family and friends can do for you…

If you get in a rut (totally understandable) focus outside yourself. Ask, "OK, how can I give?"

Act as if.

Experiencing joy sometimes is as simple as forcing our minds into feeling something by putting our bodies into happiness.  So, smile, and even better, laugh. 
In Summary
No matter the facts, when it comes to finding joy during the holidays, the key is to feel it…Happy Thanksgiving, and all other holidays during this most unusual holiday season of COVID-19.
Looking for more help with balancing anxiety? Check out my book Hack Your Anxiety and the digital tools I've developed to expand the book's concepts here, or sign up for my free mini e-course here.
Photo by Element5 Digital on Unsplash