Fox 5 News: Coping with Terrorism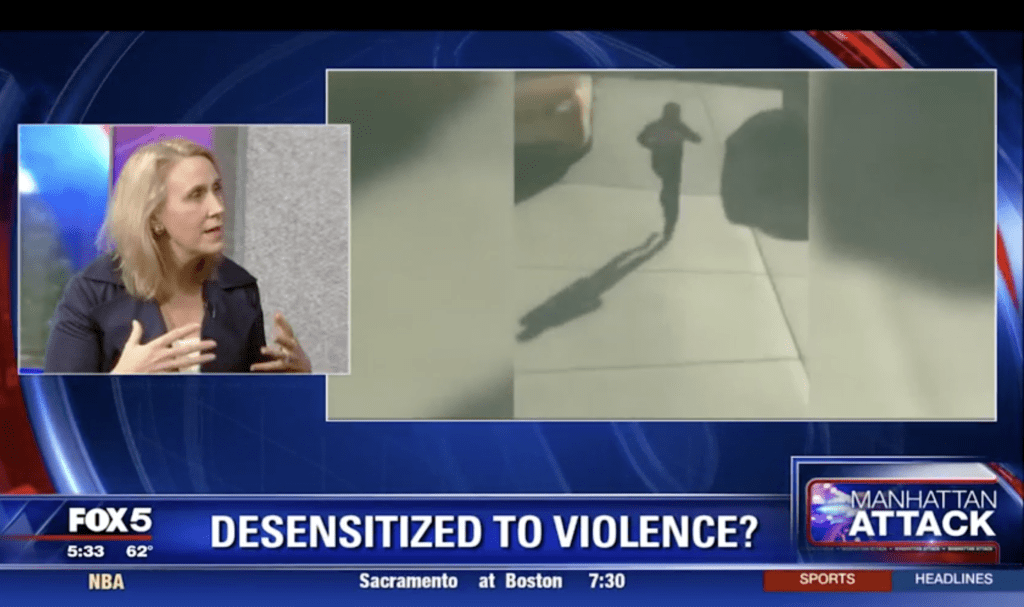 In the wake of the most recent terror attack in New York, I was pleased to join Washington DC Fox News last night to discuss coping with terrorism.
It isn't hard to feel overwhelmed by, and even desensitized to, the escalating violence surrounding us. Whether it be a bus mowing down innocent bikers, a gunman shooting concert goers, or a bomb, living in the age of terror is becoming too much more of a reality than ever before. And somehow we have to cope.
Managing anxiety after a terror attack isn't easy. The stress of escalating violence can be difficult to fully absorb, and can affect us in different ways. For some, the anxiety is too much and we feel overwhelmed and terrorized. For others, the stress can drive a sense of detachment or even desensitization. There is no one right way to handle the stress of terrorism. We all have to keep living our lives.
The key is to recognize the control we all have, where we have it, and focus on that. Taking control of whatever we can is a key way of managing stress and anxiety in a healthy way, and an important step in coping with this radically changing world.