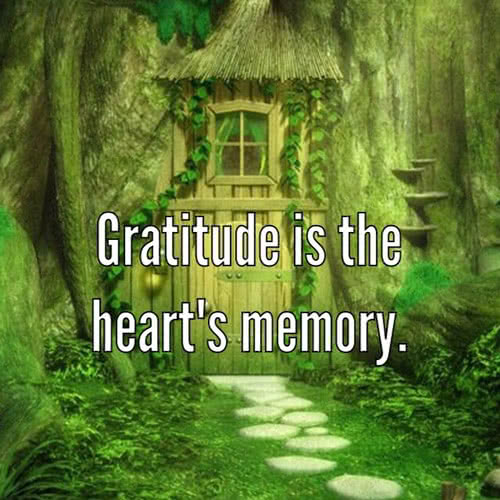 Gratitude is the heart's memory
weheartit.com
I love this little meme and hope it speaks to you as Thanksgiving week draws to a close. Hoping you had moments of gratitude that allowed your heart to feel full, and grateful. Life is full of so many blessings.
Looking ahead to December and the end of the year, maintaining balance and keeping your heart full might be one of the trickiest challenges of the season.
Here are a few posts along the lines of wellness, self care, and making the best of challenging situations, like surviving stigma and shame.
Alicia
Go-to tips for making the most of family time.
Along with the blessings of family come the obligations. And when the holidays roll around, we are spread more thinly than ever. With so many more to-dos on our list this time of year, managing time and resources around family holiday obligations can be tough. With fewer days between Thanksgiving and Christmas this year than usual, even the most organized among us might be feeling some pressure. Here are a few tips to consider when managing holiday prep with kids. To read the full post, CLICK HERE
Researchers from the Washington State University of Washington have found that nonheterosexual males were twice as likely to be depressed than heterosexual males, and in general nonheterosexual men and women were at higher risk for anxiety and mood disorders.While not surprising, these findings are concerning and demonstrate that there is work to be done to help nonheterosexual achieve the mental health they deserve. Very pleased to help out with this important piece by Korin Miller for Yahoo Health about depression in gay males and lesbian females. To read the full piece, CLICK HERE.
Self care isn't just about staying balanced, and feeling good, it can help you look your best as well.
What's the secret of true and lasting attractiveness? That's what so many women (and men) want to know.
It turns out that self-care has a great deal to do with it … but not in the way you might think.
When different studies looked at the various qualities of attractiveness, "happiness" and "kindness" won out as top traits every time.
Not eyes, not legs, not a perfect body … but rather, happiness and kindness.
It turns out that beauty radiates from the inside, and the way truly attractive women create and radiate that inner beautify is through self care…
To read the full article I wrote for YourTango,
 CLICK HERE
Copyright © 2015 Alicia H. Clark PsyD PLLC, All rights reserved.