5 Tips For Disciplining A Difficult Child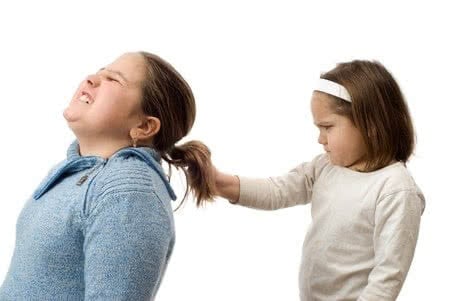 Knowing how to discipline a difficult child isn't something parents are born with. No one teaches these skills to expectant parents, nor is it something most parents anticipate needn't to know how to do. And yet, most parents are tasked with disciplining emotional children, and it isn't hard to feel alone. Even the easiest kids can be difficult from time to time.
One never knows when a tantrum or fit could strike, and knowing how to handle, and discipline, them is seldom any easier. Whether your child is begging for candy in the checkout, refusing to brush their teeth, or biting their sibling, children's misbehavior is a given.
Children push boundaries to learn them.
Our job as parents is to teach our kids where they are and how to behave within them.
But when you have an emotional child, this is often easier said than done when every boundary push can escalate into an emotional storm that is exhausting for each of you, and threatens to derail all the good work you've both accomplished so far. These emotional power struggles can be hard to navigate on a good day, and seemingly impossible on a bad day. Not just tantrums, misbehaviors require limits, and knowing what to do isn't easy.
And yet this battleground is where we have the most opportunity to help our child build the skills she needs to regulate her emotions and her behavior.
Here are five key strategies to discipline and de-escalate your emotional child's misbehavior.
Take, and keep, control: Your child is out of control, but you can't afford to be. No matter how exhausted you are, if you relinquish control, check out, give in, you show her she can use these storms to manipulate you, and this will fuel more tantrums, and make them harder to navigate, not easier. The two goals of a tantrum are consequences and de-escalation. She may not show her vulnerability to you – instead opting to demonstrate anger and defiance – but tuning into how out of control she feels can help you find the control you need to manage the situation, and stay consistent.
Express empathy to share control: Tantrums are emotional storms, where your child feels out of control, and believe it or not, scared. Tuning into her feelings, and naming them for her, is powerful, both for her as she learns to articulate, rather than act out her feelings, and for you, as you work to stay as calm as possible. I know you really wanted that candy, and are frustrated you can't have it right now. I know you are tired and don't want to get in the shower now. Naming her experience helps her feel understood, and offers her control over experience through naming her experience. 
Choose and administer appropriate consequences: Your child's feelings may not be controllable, but her behavior has to be. When our children break important rules like hurting people or refusing certain things that are nonnegotiable (i.e. safety, hygiene, school attendance) it is our responsibility to instill consequences to deter them from repeating the behavior. Choosing appropriate consequences under pressure isn't easy, and having some go-to consequences that work for your family can help. Know in advance what works – time out, sit-ups, dessert, screen-time privileges – and work to stick to those.
If you yell, do so with love: If staying calm feels impossible, and you feel your temper and voice raising despite your best attempts to stay calm, make sure to control what you say. Name calling, labeling, or accusations are not productive, and during anger can quickly escalate to hurtful, even abusive words that can harm your child for years to come, according to science.
Aim to focus on your feelings: I care about you and your sister too much to let you hurt each other. I love you too much to let you hurt yourself by not taking care of your teeth. Your choices have really upset me and I'm angry.
Labeling your feelings helps your child understand your experience, and importantly gives you an outlet to get control as well. Communicating love to your child, even with a raised voice, will help redirect your negative emotions toward the positive which will help you both.
Be consistent: Among the most powerful behavioral reinforcements is periodically being rewarded. Intermittent reinforcement (technically called "variable interval positive reinforcement") is a powerful behavioral motivator that is tough to undo. Think slot machines, lottery, etc. The promise of a potential reward has been shown to be a powerful reinforcer, especially once it happens. Scream until you get your way is unfortunately the message we teach when we hold firm but then give in in the end. As hard as it may be to be consistent, the trick is to pick a consequence you can live with and execute.
Parenting, and disciplining, an emotional child isn't easy. We know we need to set limits, but we don't want to hurt our child. Staying focussed on empathy along side of limit-setting can help strike the balance you are looking for.
For more help with managing the anxiety of parenting and life, check out my online interactive Hack Your Anxiety Accelerator based on my bestselling book, Hack Your Anxiety. Using exercises and simple explanations, this 6 module course will furnish you with the tools you need to fast-track taking control of anxiety right now.
Offered at a huge discount for a limited time, claim your spot here.